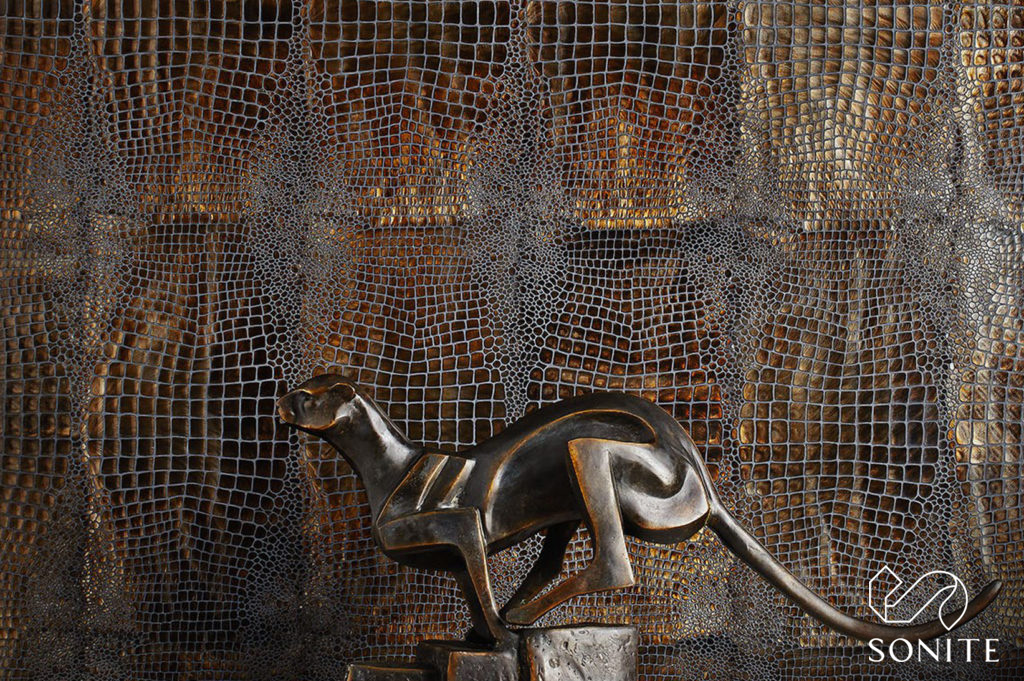 Extend the limits of creativity with this large range of mosaics made by Sonite from alternative materials and combining considerable ingenuity with advanced technologies.
«Fully customizable» Choose from a vast array of patterns and over 300 colors and textures to achieve your unique design. Add striking grout colors to create exclusive one-of-a-kind arrangements that distinguishes your space and reflects your style.
«Sustainable Installation and water resistant» These mosaics are designed for both walls and floors and their use extends to wet areas such as showers or pools.
«Light weight and versatility» Sonite's materials are very light, typically a quarter to a third of the weight of conventional mosaic tiles, which makes them ideal for use in areas with weight restrictions such as elevators, ceilings, and pleasure craft. They are also applicable for home accessories, furniture and lighting fixtures.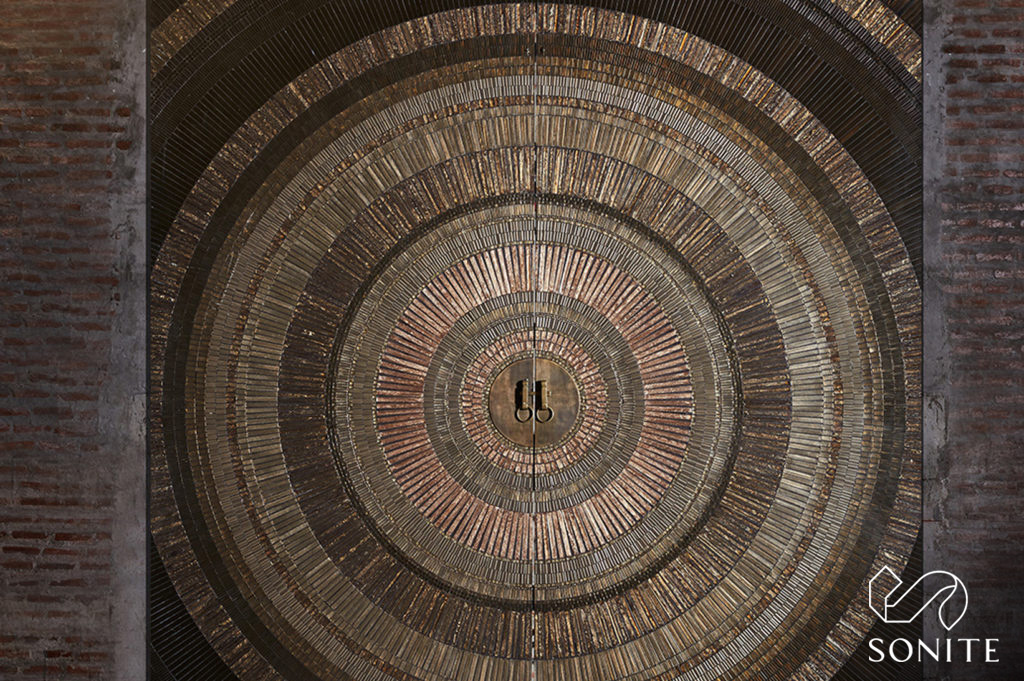 «Perfect for renovation projects» Approximately only 2 to 3 mm thickness, Sonite mosaics provides a substantial advantage in renovation project and allow time and cost saving by installing over existing tiles without the need for expensive teardowns.